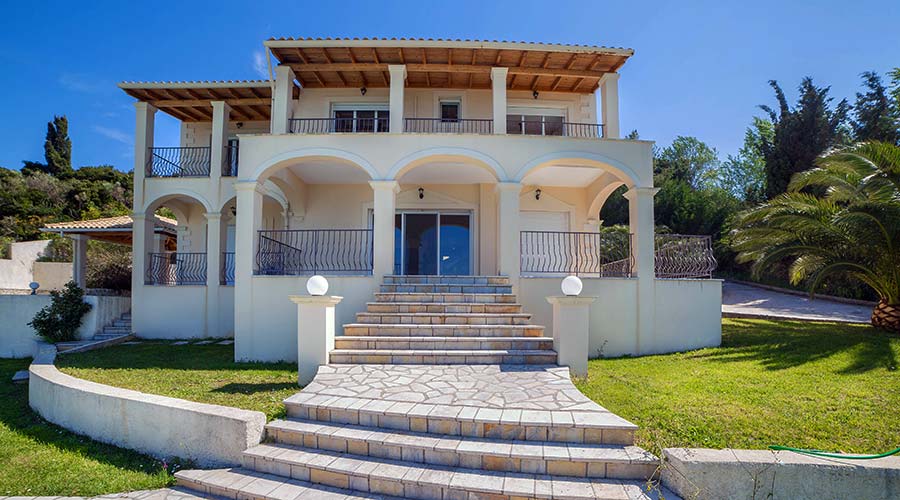 Ionian Luxury Properties is a real estate office based in Corfu island. Our team has years of experience in real estate and construction and includes real estate agents, civil engineers, lawyers and notaries – so we can successfully undertake every step: from the finding of the perfect property or land to delivering the keys to your new home. We will guide you through a vast selection of properties found in the Ionian islands and help you find the ideal house for you.
Ionian Luxury Properties will either find the perfect property for you or design and construct it. Our aim is to have pleased and happy customers. Every single process is always completed in the quickest and most efficient way possible – making sure that our clients stay away from bureaucratic issues. Your home is very important to you.
We believe that finding or building a home is a procedure meant to be enjoyed. Let us show you.
Our Purpose & Goals
The purpose of Ionian Luxury Properties is not only to offer our unique services in real estate but to also manage the construction and development of the properties to the highest standards.
We are a company comprising of members eligable in every sector of the real estate within the ionian islands and especially Corfu.
Our main goal is to find the ideal property for our client whether it be a plot of land, a villa or even to build the perfect home of your dreams.The company's portfolio consists of a large range of properties starting from the modest villa leading to the luxury villa worth millions.
We Advice Our Clients
Basically our goal is to thoroughly cover every option for all our clients to ensure them to invest in a property in Corfu or any of the remaining beautiful ionion islands.As a team we are ready and able to help and advise our client from the moment he has selected a property. We have chosen with considerable attention the most commendable co-workers including lawyers and financial advisers.
We organize every step which may be acquired for the purchase of our many properties, including legal and financial advice. In the event of a purchase, Ionian Luxury Properties are able to build your dream home using the services of our own well-established construction company which play an important role in our business.